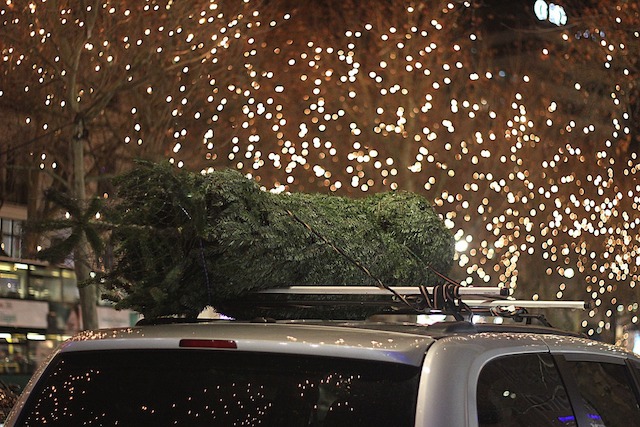 It's that time of the year again! Soft snow drifts down while families gaze at beautiful trees in anticipation of finding the right one for their home. A great place to find the perfect tree is at Ben's Christmas Tree Farm, which is just an hour and a half northwest of Chicago. Keep in mind that you will have to go on the Illinois tollway for the drive, but you can save your time and change by using a mobile app to manage your tolls. Try out FastToll app to track all of your tolls and pay from your phone later.
Ben's Tree Farm, which has been around since 1982, has 9 varieties of organic fir, spruce and pine trees and you can rest assured that the tree you bring in your home is free of pesticides. They offer loads of free perks, like complimentary hot cocoa and coffee, wagon rides to choose your tree, and preparing your tree for the ride home. You can even bring your (leashed) dog to take part in your family's tradition!
Tree pricing starts at $6 per foot and they also offer wreaths and garlands, which can be paid for by cash or checks.
 Get ready to enjoy a fantastic family tradition!