Morton Arboretum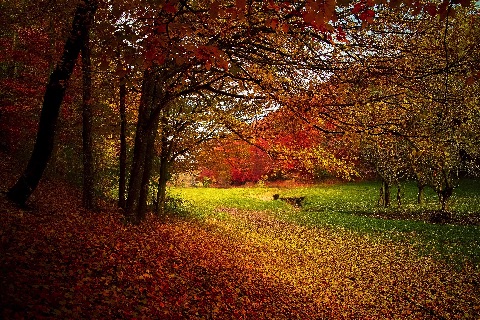 The annual Fall Color Festival in now underway at Morton Arboretum.
Spanning 1,700 acres of woodlands, wetlands and prairie, the Arboretum ranks in the top ten most visited museums and zoos in the Chicago area. And there's even more reason to visit in fall.
ACTIVITIES
During the festival, you can go for a stroll on Scarecrow Trail, admire a hand-blown Glass Pumpkin Patch, or learn about Beneficial Bats. Kids can enjoy games and crafts at Tricks and Trees. Adults can sample seasonal beers and ciders at the Cider and Ale Festival.  There's also the Boo Breakfast and Mystery Dinner at Thornhill Mansion.
And that's all in addition to going for a walk on the 16 miles of paved and unpaved trails throughout the Arboretum, and just taking in the fall foliage. (To ensure peak colors, check out their Fall Color Report when planning your visit.)
ADMISSION/HOURS/DIRECTIONS:
The Arboretum is open 365 days a year from 7 a.m. to sunset. Admission prices vary but regular price is $14 for adults and $9 for children. Some seasonal activities require additional payment.
They are located 25 miles from Chicago, just west of the I-355 tollway and north of the I-88 tollway. (To save time, consider downloading the FastToll app which allows you to drive through plazas and pay tolls later.)
Make a visit to Morton Arboretum part of your fall family tradition!